Transfer Advisors
Transfer students are essential to NC State's success. That's why we work closely with external transfer advisors to make getting here as easy as possible.
A Valued Partnership
We recognize transfer advisors are instrumental in supporting students as they prepare to transition from community college or another institution. At NC State, we value this commitment to your students' success and welcome the opportunity to work alongside you. Our goal is to ensure that you have the resources you need to guide your students through this process.
Are you a prospective transfer student? Learn more about the transfer admissions process here and view our recommendations for competitive applicants here. The below information is for external transfer advisors.
Transfer Class Stats
Learn more about application numbers and GPA averages for the fall 2023 class.
Announcements and Events
There are a variety of ways to stay up-to-date with the admissions office and NC State's application process. Check back monthly to see new announcements and events for transfer advisors.
Announcements
NC State's Goodnight Scholars Program is expanding to include a cohort of 50 transfer students from NC Community Colleges.
GlaxoSmithKline Foundation has partnered with NC State's Community College Collaboration (C3) to make a four-year degree more accessible and affordable for transfer students with a $600,000 grant.
Events
We are offering virtual information sessions for transfer advisors throughout the year. View our offerings here.
North Carolina Community College Students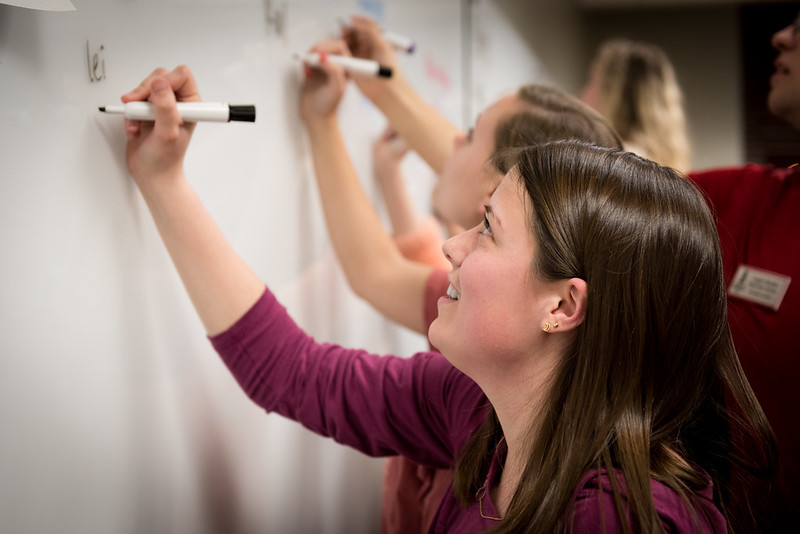 Additional Resources
Use the below resources to assist in guiding your students through the admissions process at NC State.