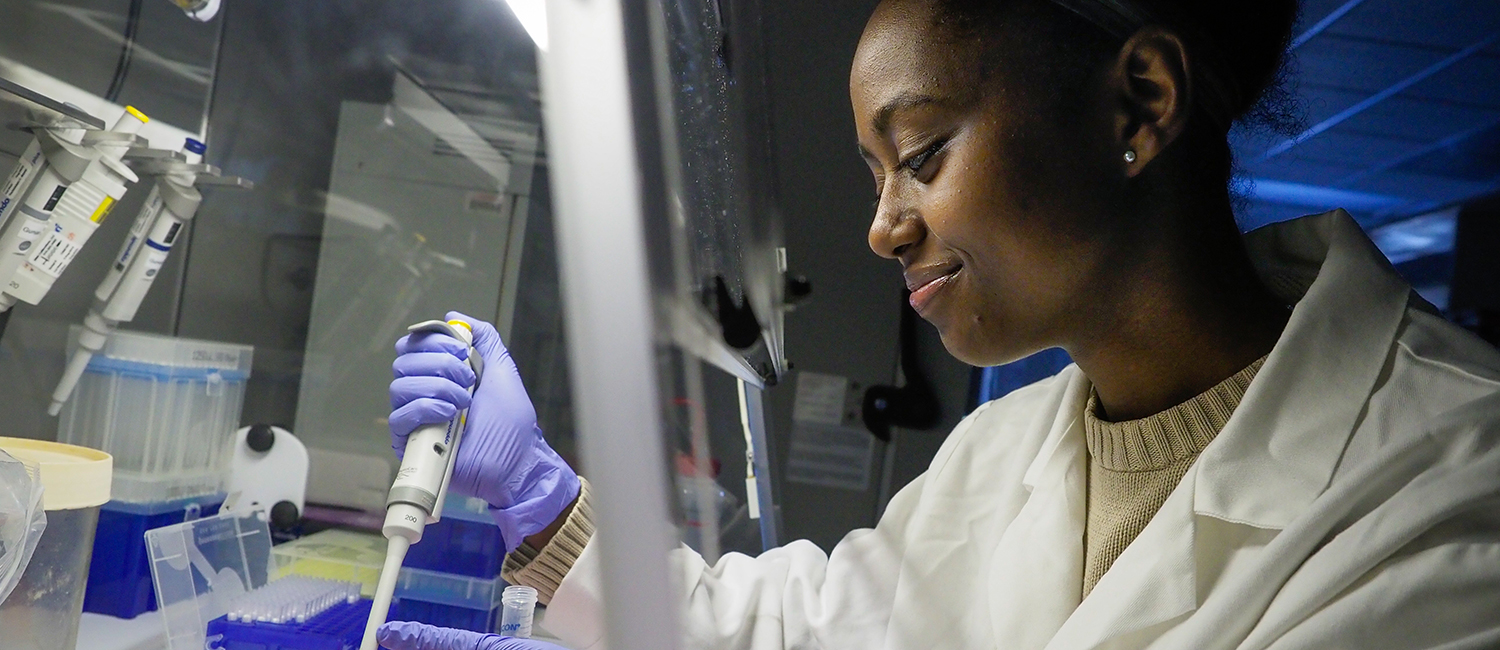 Discover
NC State is a leading research university that prepares bright minds for lifelong success. Wherever you're headed, we'll help you get there.
Think and Do
At NC State University, we pair passion with purposeful action. And our students aren't afraid to get their hands dirty tackling the major challenges that face our world.
That's why our motto is "Think and Do." Here, you'll go beyond the classroom to gain real experience — and you'll graduate ready to take on whatever comes next.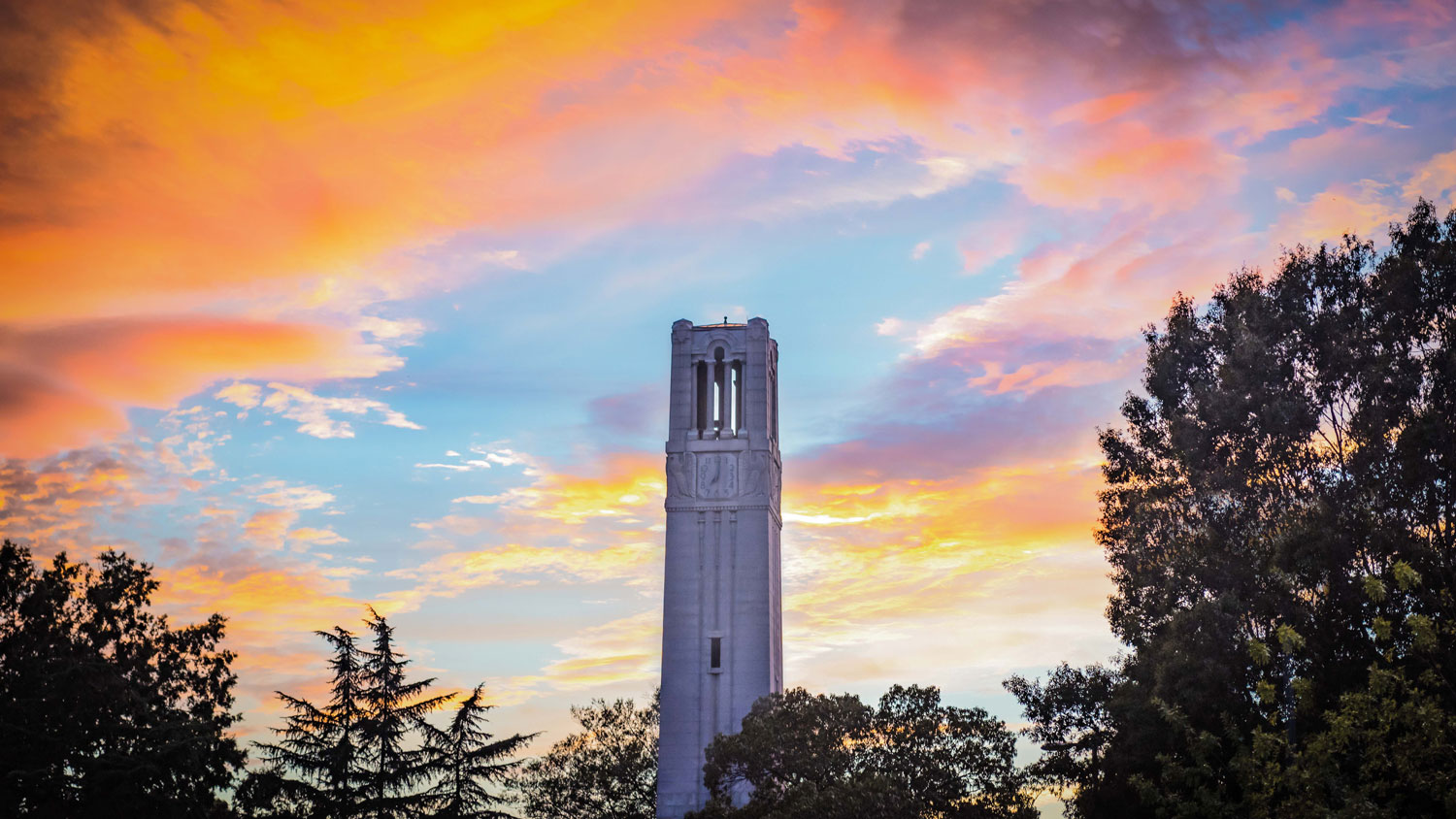 Attend a Pre-College Program
Our pre-college programs give students the opportunity to develop academic skills, conduct research, investigate careers, build a portfolio, experience college life and ultimately prepare for college enrollment.
With programs for students of all ages, there's something for everyone at NC State.
Choosing Your Major
We excel in science, technology, engineering and math (STEM). And we're at the forefront of teaching and research in agriculture, business, design, education, humanities and social sciences, natural resources, textiles, and veterinary medicine.
No matter what you're passionate about, we'll help you chart your course and follow it.
Use NC State's interactive catalog to explore more.
100+ Majors
120+ Minors
12 Colleges
Tips for Selecting a Major
When you apply to NC State, you'll be asked to choose your preference for a major (or two).
You should select two different majors based on your interests. If we determine you're not competitive for your first-choice major, you'll be reviewed based on your second-choice major.
If you're interested in pursuing more than one major or adding a minor, you'll have the opportunity to speak with your academic advisor about this process once you begin classes.
We admit students directly into the college that houses their major, which means you won't have to apply again later in your academic career.
Our Colleges
Begin your academic journey in one of our renowned colleges, where programs range from fashion and textile design to crop and soil sciences. Looking to mix and match? Students have the opportunity to double major or add minors across colleges.
No need to apply at the college level, though. All application decisions are made through our Undergraduate Admissions office.
Academics
Discovery lies around every corner of our campus, so you won't be limited to just one college, program or course of study. Get a flexible education that you can tailor to your interests — or even spark new passions.
First-Year Programs
If you're a first-year applicant, you'll have the chance to explore your options. Students in our first-year programs get their feet wet with common courses and work closely with academic advisors who guide them through the major selection process.
You can select one of the programs below on your application.
Honors Program
Many universities house their honors program in a separate college. Here, they're a way to enhance your already expansive education. So you're open to pursue whatever drives you — while still engaging in next-level opportunities alongside expert faculty and bright peers.
Students in our University Honors Program conduct cutting-edge research, publish their work and present at national conferences, lead cultural and outdoor exploration trips, and even live and study together in their own village community.
First-year students interested in this program should apply by our early action deadline of November 1 for priority consideration.
Campus Life
We're the largest public institution in North Carolina — but our university is filled with opportunities to make a big campus feel smaller.
The Wolfpack is a welcoming, diverse community where you're bound to find like-minded peers and future friends. We've got four campus community centers and over 600 student organizations that cover academics, service, club sports and more.
During your time here, you'll also discover new traditions like our calorie-dense dash, the Krispy Kreme Challenge, and our student-run fashion show, Art2Wear. You'll spend time in our cherished Hallowed Places. And you'll walk away with memories that last a lifetime.
630+ Student Organizations
There's a community waiting for you on our campus.
High-Impact Experiences
We believe learning doesn't just happen in lecture halls. Here, students learn by doing.
Collect samples in the lab. Research in the wilderness. Grow your startup. Pack up for an adventure abroad. No matter what you choose, you'll walk away with unforgettable insights — and be prepared to hit the ground running in the real world.
Undergraduate Research
Research is a part of each undergraduate's experience at NC State, and you'll be encouraged to jump in as soon as your first year.
We offer opportunities across every discipline — including STEM, humanities, design and more. And our students get to work developing solutions to pressing problems ranging from infectious diseases to sustainability.
Study Abroad
Going overseas gives you international exposure and helps to bring textbooks and classroom lessons to life. At NC State, you can choose from more than 200 study abroad programs.
Pursue marine science at the Great Barrier Reef, study architecture at our European Center in Prague or explore environmental sciences beneath the canopy of the Amazon rain forest — all without delaying graduation.
Entrepreneurship
The entrepreneurial spirit is contagious here. If you're ready to chase your next great idea, we've got the tools and resources to help.
Work alongside faculty and startup leaders — and even build your own prototypes — in innovative hubs like our Entrepreneurship Clinic and Entrepreneurship Garage.
Live alongside inventive peers in our entrepreneurship-focused village community.
Get straight to creating in one of several makerspaces and coworking spots located right on our campus.
Develop valuable connections with invested alumni and community members that will last beyond graduation.
Leadership and Service
Our university was founded with a mission to give back to the world around us. For decades, we've worked to shape bold leaders who do just that.
Across campus, you'll find leadership development workshops and programs that build students' confidence and ready them to create positive, inclusive change. You'll also uncover endless ways to serve your community — from our on-campus food pantry to our alternative spring break trips.
From Dreams to Reality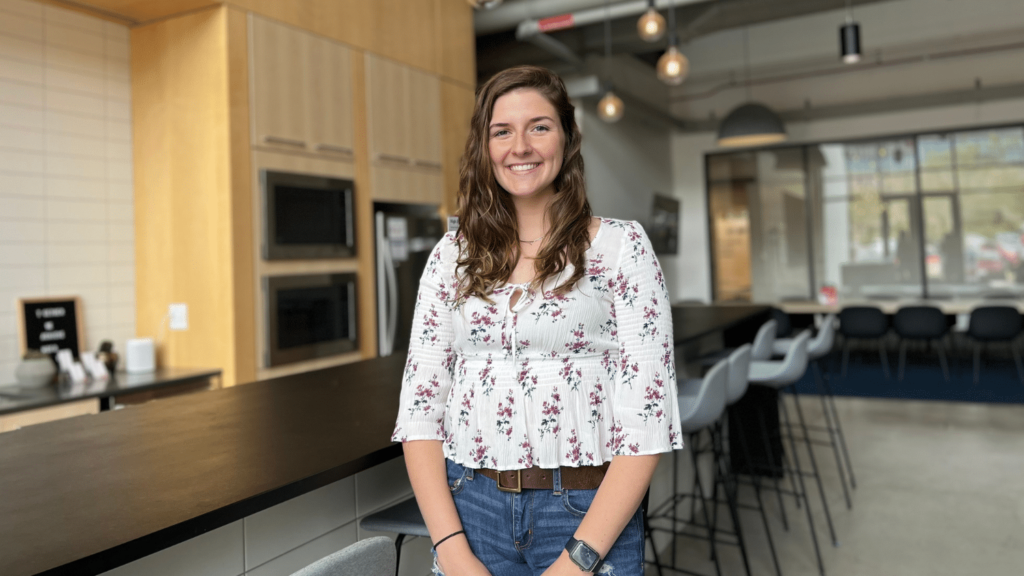 Preprofessional Programs
Do you see medical school, law school or veterinary school in your future? You'll build a strong foundation right here.
How We Cultivate Competitive Candidates
Preprofessional Advising: Our dedicated pre-law, pre-health and pre-vet advisors can assist with prerequisite course selection, help with application materials, offer interview tips and more.
Career Fairs: Build connections through career fairs, including our Health Professions Fair and our Law School and Graduate Programs Fair, that bring in representatives from leading medical and law schools across the country.
Student Organizations: Go the extra mile toward your professional degree by getting involved with student organizations like the Pre-Law Students' Association, Pre-Health Club, VetPAC and more.
#5 Vet Med Program Nationally
U.S. News & World Report
#20 STEM College in America
Forbes
Hoping to Become a Lawyer or a Doctor?
There's no single undergraduate path that you need to follow to get there. Rather, top schools seek out standout applicants who will bring unique academic experiences and an interdisciplinary background.
Even though NC State does not have a law school or a medical school, any major here can prepare you for the next step in your career. You'll benefit from a truly customizable education that can be built around your goals (and the prerequisites of your desired future program). And you'll have access to tailored advising, resources and hands-on opportunities that will set you up for success.
Hoping to Become a Veterinarian?
We offer leading-edge programs in animal science, biological sciences and more, along with a veterinary bioscience concentration that covers the prerequisites you'll need for veterinary school. What's more, NC State is home to one of the top veterinary programs in the nation — and a 250-acre biomedical campus that includes expansive outdoor teaching labs.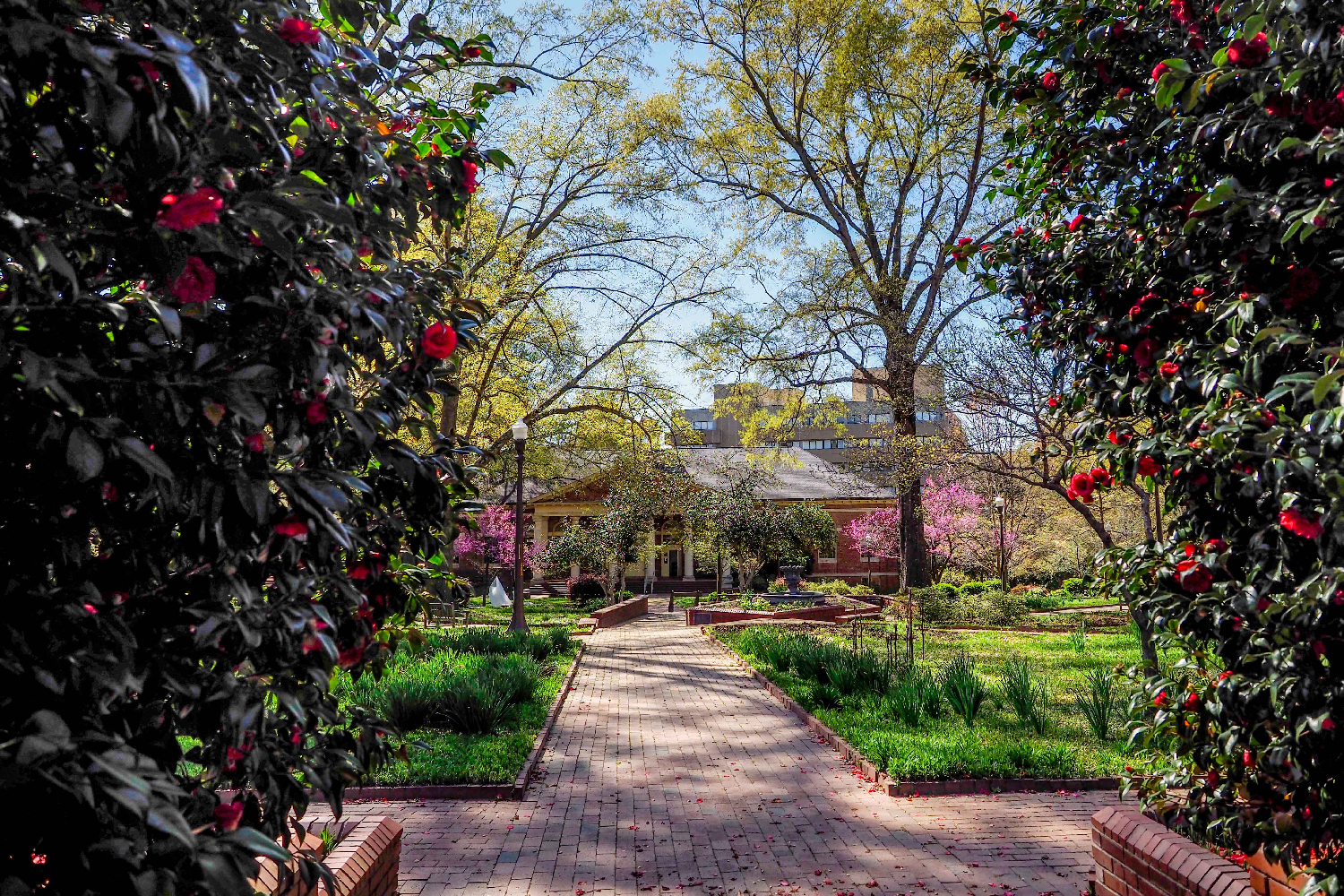 Take a Trip to Our Campus
Career Development
We're known for producing real-world-ready graduates. Take advantage of our resources to get a head start on your career — and get the hands-on training you need to grab attention in a competitive workforce.
Career Development Center
Our Career Development Center is filled with skilled staff who will work with you to map out your career path, review your resume and cover letter, conduct mock interviews, and support you in anything else you need to achieve your professional goals.
Students can team up with our career counselors as soon as they arrive on campus, and many academic colleges have their own career development resources, too.
Career Fairs
Every year, we bring leading employers to our campus by the hundreds through our career fairs and events. In fact, our Engineering Career Fair is the largest of its kind on the East Coast.
Top recruiters seek out NC State students because they know they can rely on our Wolfpack when there's a job to be done. And you can begin making meaningful contacts from day one.
Internship and Co-op Opportunities
Get assistance in landing everything from internships to co-ops to entry-level positions.
Our online job portal, ePACK, connects students with job openings and upcoming recruitment events. Plus, our innovative Centennial Campus puts you within steps of employers ready to offer on-the-job experience. An added bonus? Many majors across the university will give course credit for your internship.
We've also got one of the largest cooperative education programs in the state, where students put their knowledge into practice as they alternate semesters of full-time study and full-time work.
#16 for Internships
among public universities, according to Princeton Review
$22 Per Hour
earned on average by our co-op participants
Companies worldwide seek out our grads, including:
IBM
Bank of America
Cisco
Smithfield
SAS
Lenovo
Duke Energy
Ernst & Young
Deloitte
Alumni Network
The NC State Alumni Association is more than 20,000 members strong and our graduates share deep pride in their roots with the Pack.
Even as a student, you'll get the chance to network with engaged, successful alums in North Carolina and throughout the globe. Meet mentors, get valuable academic and career advice — and reap the rewards during your job search.
Graduate and Accelerated Programs
Your education doesn't have to stop with your undergraduate degree. Our Graduate School offers nationally recognized master's and Ph.D. programs — or we can prepare you to further your education somewhere else.
We also have programs that allow exceptional undergraduate students to complete the requirements for both their bachelor's and master's degrees at an accelerated pace.
So how do you get started? After you arrive here — generally in your junior year — you'll connect with your academic advisor to discuss your options and get a helping hand with your application.
Apply to NC State