International Students
Located in Raleigh, North Carolina, we are proud to be home to the most diverse student body in North Carolina hosting students from more than 120 different countries.

For admissions purposes, an international applicant is someone who is not a U.S. Citizen and is not a Permanent Resident (Green Card holder).
A Top Public Institution
We have been awarded over 1,500 patents worldwide and have generated 190+ startups and spinoffs based on NC State research. NC State has received numerous national and international rankings for outstanding academic quality, affordable tuition rates, employability, and exceptional degree programs in science, technology, engineering, and mathematics.
Top 1% of Universities Worldwide
Center for World University Rankings
#1 Best Public College for Your Money in North Carolina
Money
#13 Best Value Among Public Schools Nationally
Princeton Review
Preparing You For Your Future
We are leading the field in producing the graduates America needs, according to U.S. News & World Report. NC State and the city of Raleigh are integral parts of North Carolina's vibrant Research Triangle region, which is home to many of the country's leading research and technology companies.
Over 1,000 employers participated in virtual recruiting events in 2020-2021, those with the highest documented level of student recruiting activity include Altec, Amazon, Cisco, Credit Suisse, Deloitte, Duke Energy, Eaton Corporation, Fidelity Investments, IBM, Kimley-Horn, Merck, Microsoft, NetApp, and SAS.
Determine your student type
Office of International Services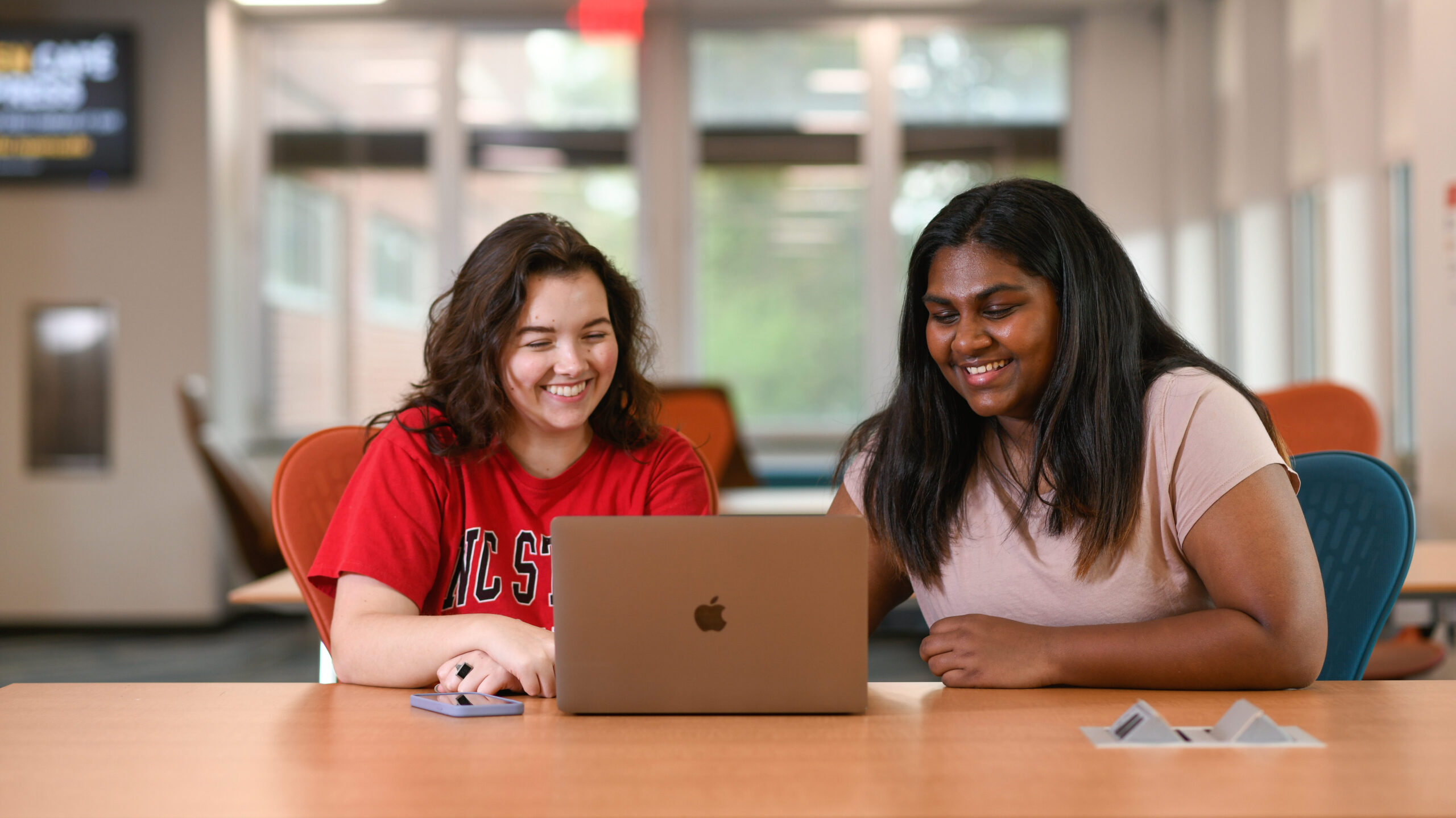 Partner Programs
NC State Intensive English Program (IEP)
Applicants who are academically competitive but do not meet the English proficiency requirements for full admission may be considered for conditional admission to NC State's Intensive English Program (IEP). IEP is a full-time, non-credit academic program for international students to gain the cultural, academic, and English skills essential for a smooth transition to a degree-seeking program.
New Mind University Performance Program (UPP)
New Mind Education has been a partner of NC State since 2010. New Mind's University Performance Program (UPP) is a supplementary enrichment and advisory program designed to support first-year international students at NC State, including students in the IEP and undergraduate and graduate programs. UPP provides weekly one-on-one advising, first-year seminars, volunteer opportunities, extracurricular activities, and field trips to achieve students' holistic success. Participation in UPP is optional.
learn more about our partner programs
Use of Agents or Educational Agencies
NC State does not partner with incentive-based agents or educational agencies to represent the university or to administer any part of the application process.
We recognize that in many countries agents or consultants are retained by students and their families to assist in applying to universities in the United States. It is not necessary to engage an agent in order to have a strong chance of admission to NC State. Admission decisions are not based on the recommendations of agents.
NC State expects an application to be the work of the applicant and that all information on the application is complete, accurate and truthful. We may reject application materials, cancel an admissions offer or dismiss a student from attendance, if it is determined that application materials have been falsified.
It is critical that applicants use their own email address, phone number, and mailing address on their application to ensure that all communication from NC State is delivered in an accurate and timely manner. Missing any important communication from NC State may delay applicants' application process and admission decisions.