Transfer Applicants
The path to NC State is not always direct. About 20% of our students start their college career at another college or university.

If you've already graduated from high school and begun your college education at another institution, you should apply as a transfer applicant. Please note that the most competitive transfer applicants will have reviewed and completed our recommendations for competitive applicants.

Not yet graduated from high school? You'll need to apply as a first-year applicant.

If you are not a U.S. citizen or permanent resident, you'll need to apply as an international applicant.
Prepare to Apply
Plan your path – Once you identify which major you are interested in applying for, review our recommendations for competitive applicants to set yourself up to be competitive in the review process.
See how your courses may transfer – Search our transfer course credit database to help you select courses that will transfer or to get an idea of how many credits you will bring with you to NC State.
Earn credits – We recommend you have a minimum of 30 transferable college semester credit hours completed (or 45 quarter hours) before you apply to NC State. If you have less than 24 transferable college semester credit hours completed when you submit your application, not including dual enrollment coursework, we will request your high school transcript and SAT or ACT test scores along with your college transcript to complete your application.
Review our deadlines – Transfer applicants can apply for fall admission or spring admission. The application becomes available in August. Make sure to pay attention to the additional requirements and timelines if you are applying for a studio-based major or the Agricultural Institute.
How to Apply
Apply Online
Choose to apply through one of our two applications – we do not have a preference which application you choose.
Pay the Fee
A non-refundable application fee of $85 is required. If you think you may qualify for fee waiver, view fee waiver eligibility requirements and learn how to submit documentation here.
Select a Major
On the application, you'll be asked to select up to two majors based on your interests. We encourage you to select two different majors because if we determine you're not competitive for your first-choice major, you'll be reviewed for your second-choice major. We encourage you to review our recommendations for competitive applicants prior to applying.
At NC State, we consider students for admission directly into the major they apply for.
There is not an undeclared option for transfer applicants.
Admitted students must take courses to meet the degree requirements for the major they have been admitted into for at least one year before considering or applying for a major change while at NC State.
Some programs do not accept applications for spring entry.
Students interested in a studio-based major (Architecture, Art + Design, Fashion and Textile Design, Graphic & Experience Design, Industrial Design) must apply by November 1 in addition to submitting a 10-piece portfolio and design essay.
Complete the Essay Prompts
Our transfer class is enriched by the different experiences our applicants bring to the table. We have some short answer questions on the application to help us get to know you better. These responses will be included in your application.
Required Short Answer Questions
Explain why you selected the academic program above and why you are interested in studying this program at NC State.
Submit Your Transcripts
Request an official transcript from each institution you have attended be sent directly to our office. Students with less than 30 transferable credits completed or who are under the age of 21 at the time they apply may be required to submit an official high school transcript and self-reported test scores.
Transfer Advisors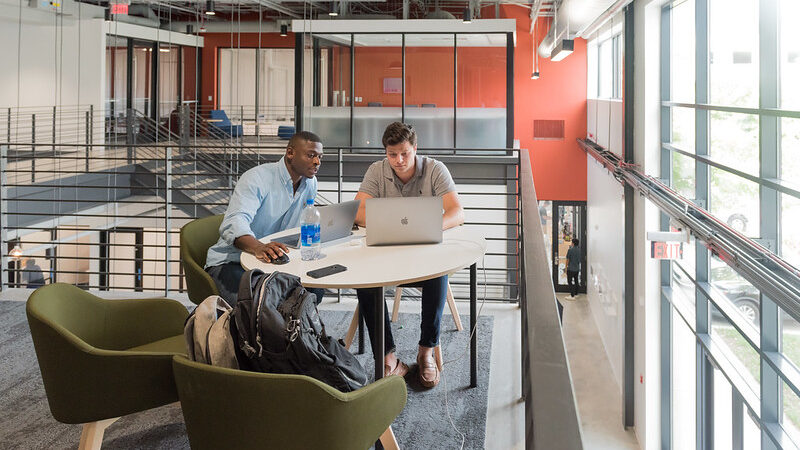 After You Apply
Check Your Email
After you submit your application to NC State, you will receive an email with credentials to log in to wolfPAW, your applicant portal. Here, you can check for missing items and stay up-to-date on the status of your application.
We encourage you to check your email often, as we may email you about additional items needed to complete your application. Using your school-assigned email address? Sometimes our emails may be blocked by the server, so we recommend using a non-school email to receive our communications.
Submit the FAFSA
You don't need to wait for an official admission decision to submit your FAFSA, and we encourage students to apply as soon as possible.
Priority filing date for NC State: March 1
NC State school code: 002972
View Your Decision
You will be notified of your admission decision on your wolfPAW account. If you completed your application on time and submitted all required materials by the materials deadline, you will receive a decision on the notification date corresponding to the application deadline for the semester you applied for.
Types of Decisions
Admit– Some students we are able to admit right away. Head to our admitted student page to learn about next steps for joining the Wolfpack family. An official evaluation of your transferable credit will be provided to admitted students.
Pending Current Grades– Applicants for fall admission may be requested to submit their current grades during the spring term to help us make a final decision.
Waitlist– We are unable to admit all qualified students into our class. Some applicants are placed on the waitlist who we believe would be successful at NC State if space is available.
Deny– Unfortunately, some students will not be considered competitive for transfer admission at this time. We encourage denied applicants to review our recommendations for competitive applicants or contact our office to discuss future options.