Parents and Families
From coaching and motivating your student throughout their high school career, to helping them navigate the college admission process and financially plan for their education -- we're here to support you.
Get to Know NC State
At NC State, we recognize that the support families provide during the college search and selection process is essential to student success. In order to make the transition from high school to college as stress-free as possible, we have provided the following resources to help you and your student learn about applying to and enrolling at NC State.
Get Prepared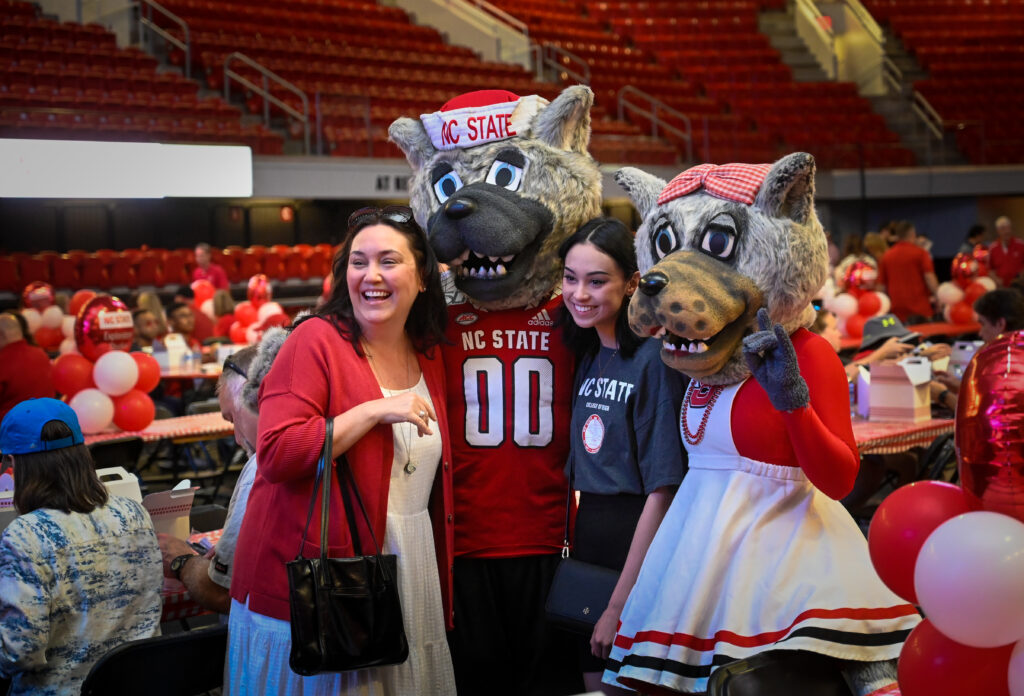 Navigate the Admissions Process
Applying to college can be daunting for everyone involved. Help your student keep up with important deadlines and learn more about applying to NC State.
#7 Best Value Among U.S. Public Universities
U.S. News & World Report
#11 Safest Large City in America
Forbes
"As a Pack Parent, I am thankful to know my daughter is in such caring and proactive hands at NC State."
Join the Wolfpack Family
Enrolling in college is an exciting step. Once your student has decided to join the Wolfpack, review the below resources to assist them in their NC State journey.