Welcoming Our New Director of Undergraduate Admissions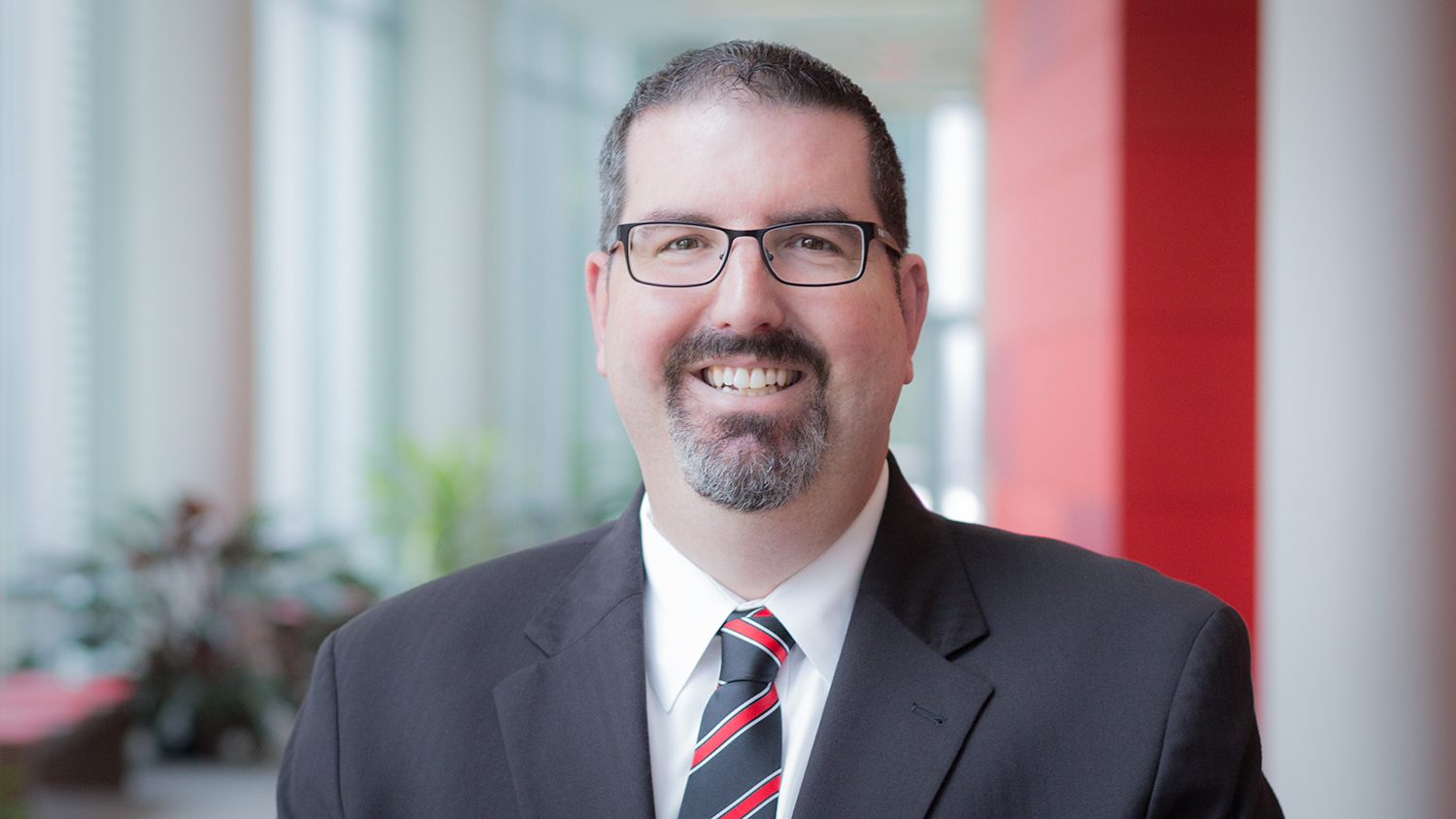 The Office of Undergraduate Admissions at NC State University welcomed Jon Westover in July as the new Director of Undergraduate Admissions and Associate Vice Provost. Jon grew up in Auburn, New York, and attended SUNY Potsdam for his bachelor's degree and SUNY Albany for his master's degree.
Jon brings with him over 20 years of experience in undergraduate admissions, starting out as an intern at the undergraduate admissions office at SUNY Albany to an admissions counselor and, most recently, the senior associate director of admissions at the University of Massachusetts Amherst for twelve years. At UMass Amherst, he worked to diversify the student population, provide equal opportunity to all students, and expand the academic and financial resources available to students. Jon was a prominent member of the New England Association for College Admission Counseling (NEACAC), serving as president, treasurer, and chair of the governmental relations committee during his time in the area.
He was drawn to NC State University because of the institution's success both in and out of the classroom and the community on campus. Jon emphasizes that "NC State defines southern hospitality. We are a warm, welcoming, accepting campus in one of the best cities in the country." He believes in the importance of public education and looks forward to making it more accessible to low and middle-income families.
Stepping into this role, Jon's goal is to continue the momentum of continually enrolling the most academically talented students and increase the number of transfer students to NC State.
As an avid sports fan, you may see Jon and his wife, Tracy, and their two children at future NC State football and basketball games.
Jon highlights, "college admissions is about relationship building," and encourages all students interested in attending NC State and parents, mentors or college counselors working with students in the admissions process to reach out to the admissions team with any questions.