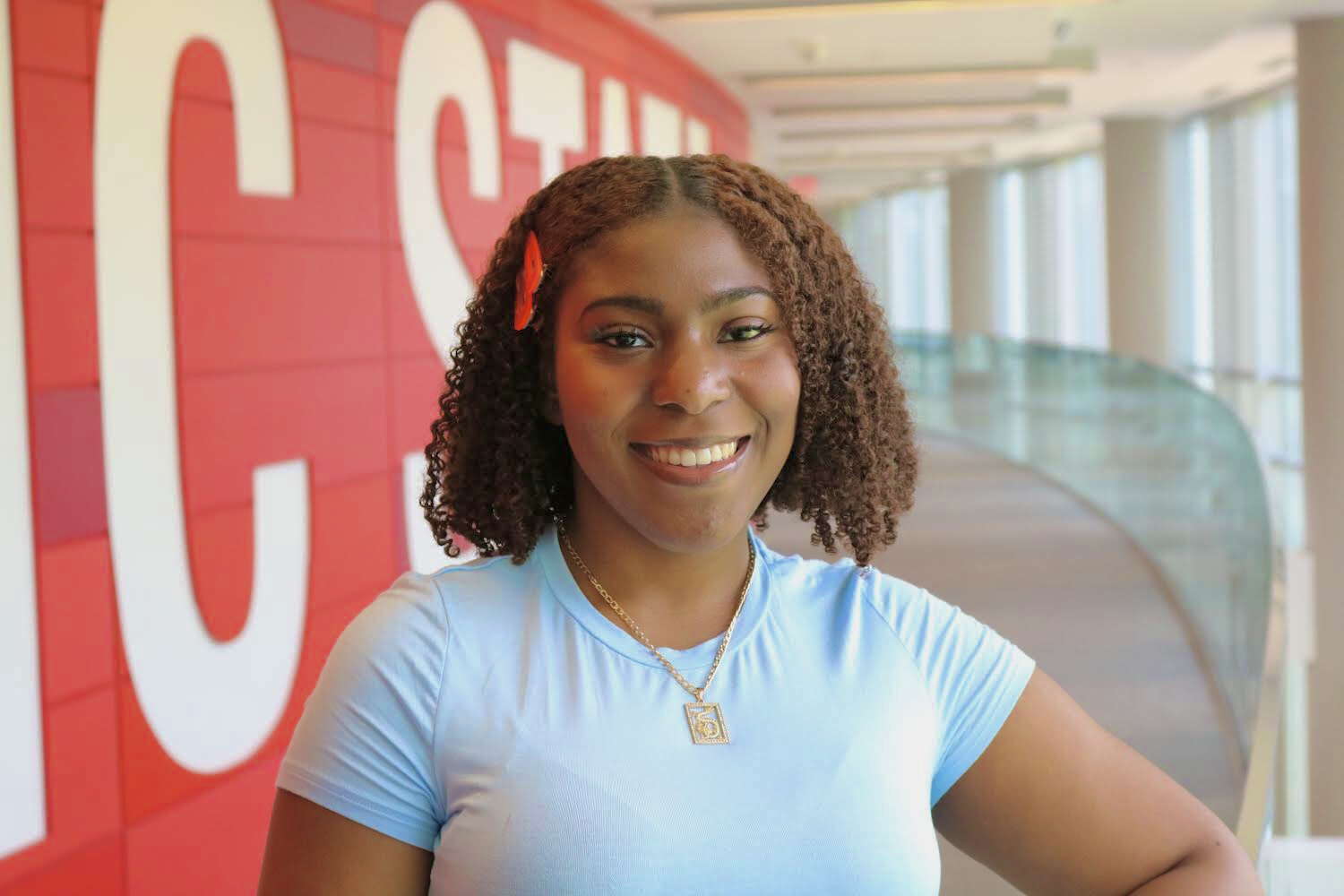 Forming Connections Through Spring Connect
NC State junior London Tolson provides an insider look at getting involved on campus as a Spring Connect student.
For most teenagers, graduating high school is typically accompanied by the ever-dreaded question: "What's next?" Many students enroll at a university before having time to really figure out a career path. For first-generation student London Tolson, NC State's Spring Connect program allowed her more time to think about her next steps before starting as a full-time college student.
NC State admits a select group of first-year students to the Spring Connect program, allowing the institution to educate more students by admitting them into the spring semester due to limited space in the fall class. Spring Connect students can choose how they spend their fall semester prior to enrolling in January 2023.
Tolson, who started as a Spring Connect student at NC State in January 2019 in the Exploratory Studies program, opted to spend the fall working, but she communicated with her NC State academic advisor throughout the semester to ensure she was prepared to start in the spring. Her Exploratory Studies advisor helped her discover her current major.
"I told my advisor I was interested in 3D modeling, and that's when she told me about NC State's TDE (Technology, Engineering, and Design Education) program," Tolson said.
With a goal in mind, she was able to start working towards her desired major right away which allowed her to transfer into the program after just a semester. Through the TDE program, she's able to utilize the resources NC State has to offer, like the lab for 3D printing, laser cutting and vinyl printing which she uses regularly to make her own stickers. She'll also start an internship through her major later this spring.
On top of staying engaged with NC State's academic resources, Tolson has had no trouble getting involved on campus. She lived on campus during her first semester and stayed connected with other students in her Spring Connect cohort, two of whom she still lives with today.
Tolson also participated in a work-study program through the College of Education and worked as a virtual orientation leader as well as a mentor through NC State's eSTEM project, a program meant to teach students from underrepresented populations about science, technology, engineering and math.
Tolson felt well prepared for her transition to college and made the effort not to compare herself to other students.
"Some people come in with a lot of credits, but everyone is different," she said. "You shouldn't base your success on what other people are doing."
Despite not taking a full semester of courses during the fall semester prior to starting at NC State, London Tolson is still expected to graduate on time with the class of 2023. For a smooth transition into college, she recommends that other Spring Connect students pace themselves.
"Things take time," she said. "Research what you're interested in and talk to people in that career field instead of just jumping into a major."
NC State is excited to welcome another cohort of Spring Connect students to campus in January 2023. Students admitted to the Spring Connect program should confirm their enrollment in their wolfPAW account by June 1 to reserve their spot to run with the Wolfpack.
New Student Checklist
View a timeline of what's needed to ensure a smooth transition into the Spring Connect program.