What Does "Deferred for Final Review" Mean?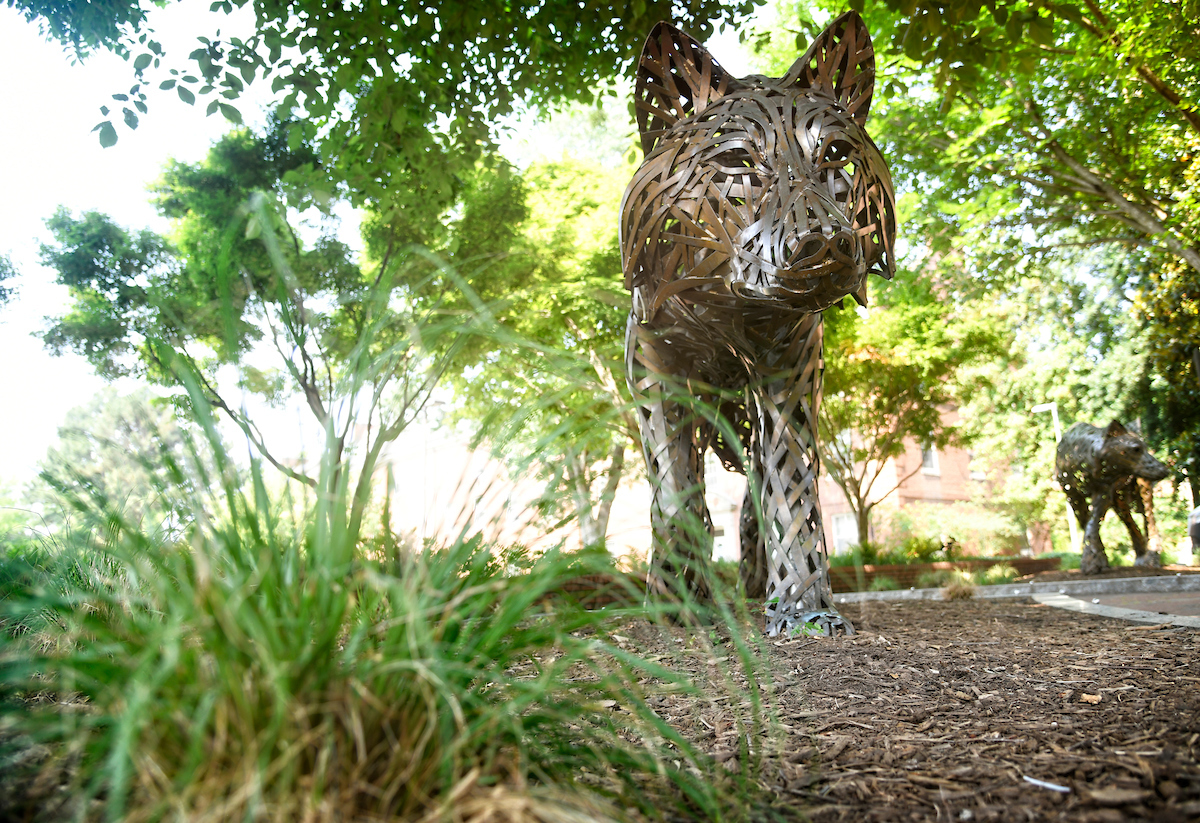 Now that you've received your admission decision that you are deferred until final review, you may have a few questions. What's next? How do I stand out? When will I get my final decision? We've provided answers to all of these questions below to help you navigate your next steps.
Admission to NC State is highly selective. For the fall 2022 first-year class, we admitted just over 46% of the over 35,000 applications received. When we review applications, we find some applicants with very strong credentials who are admitted, others who aren't competitive enough for admission and a large number who are deferred until final review in March so that they have the opportunity to provide improved fall grades.
WHAT DO I NEED TO DO?
Submit the Final Review Consideration form on your wolfPAW account to let us know you are still interested in being considered for admission to NC State.
Upload your senior grades to your wolfPAW account by March 1. An official transcript is not required. We will accept screenshots of your grade portal or progress report, or you can speak with your high school counselor about submitting them for you.
WHAT HAPPENS NEXT?
When we review your application during final review in March, we will consider your updated academic information as part of our holistic review. If we are unable to accept you in your first-choice major, you may be considered for your second choice. Applicants who receive an admission decision during final review on March 30 can be admitted for fall 2023, denied or placed on a waiting list in case additional space in the first-year class becomes available or admitted for Spring Connect, beginning spring 2024.
WHAT ARE SENIOR GRADES?
Senior grades are the grades you have up until this point in your senior year.
ARE MY SENIOR YEAR GRADES REQUIRED TO BE SUBMITTED FOR CONSIDERATION?
Yes, you should submit the form to let us know that you are still interested in being considered for final review, AND submit your senior grades. An official transcript is not required and screenshots will be accepted.
HOW CAN MY SENIOR GRADES BE SUBMITTED?
We encourage students to submit their senior grades through one of the following ways:
Students can upload their senior grades on their wolfPAW account. We will accept screenshots of their grade portal or progress report.
School counselors can upload senior grades through the Common App or the Coalition App, Naviance, CFNC or another certified transcript service.
HOW LIKELY IS IT THAT I WILL BE ACCEPTED DURING FINAL REVIEW?
We can't tell you how many applications will be accepted during final review this year or how likely it is that you will be accepted. It will depend on your academic credentials in comparison with the rest of the applicant pool.
WHAT CAN I DO TO IMPROVE MY CHANCES OF BEING ACCEPTED?
You can improve your chances of being accepted by providing strong senior grades and submitting the Final Review Consideration form by March 1. Applicants do not need to submit letters of continued interest.
CAN I SUBMIT NEW SAT/ACT SCORES TO BE CONSIDERED?
If you previously indicated on your application that you would not be submitting test scores for consideration in the application review process, you are unable to submit new test scores at this time. Your decision was not negatively impacted by the fact that you opted not to submit test scores. Test scores are only one factor in our review process. We focus on your academic performance including your grades and course curriculum, your program of interest, and many other factors including your accomplishments outside of the classroom, your background and opportunities and your individual story.
If you previously indicated on your application that you would be submitting test scores for consideration during application review, any SAT/ACT scores that we receive before the deadline of March 1 will be considered in the final review process. We do not expect you to have new scores to submit. You should self-report any new test scores on your wolfPAW account. You can view which scores you have reported on your wolfPAW account.
CAN I FIND OUT SOONER IF I CHANGE MY MAJOR?
If you request a different major, you will still have to wait until March 30 to receive an admission decision. To request a major change, email our office at undergrad-admissions@ncsu.edu from the email address on your application and include your name, date of birth and requested major. You should also include an updated explanation of interest in the new major to replace what you previously wrote on your application.
WOULD IT HELP IF I SENT RECOMMENDATION LETTERS OR SCHEDULED AN INTERVIEW?
We do not offer evaluative interviews. Sending letters of recommendation at this point in the review process will not impact your final admissions decision.
IS THERE INCREASED COMPETITION IN THE APPLICATION PROCESS DEPENDING ON WHEN I APPLY?
We take many factors into consideration in our review process regardless of your decision plan. There is no disadvantage for applicants who apply early and have their admission decision deferred until final review.
If you have further questions about your application status, contact Undergraduate Admissions at undergrad-admissions@ncsu.edu. Your email should come from the email address listed on your application and provide your full name and date of birth. You may also call our office to speak with an admissions officer Monday-Friday, 8 a.m. to 5 p.m. at 919-515-2434.