Information for Applicants Admitted for Spring Connect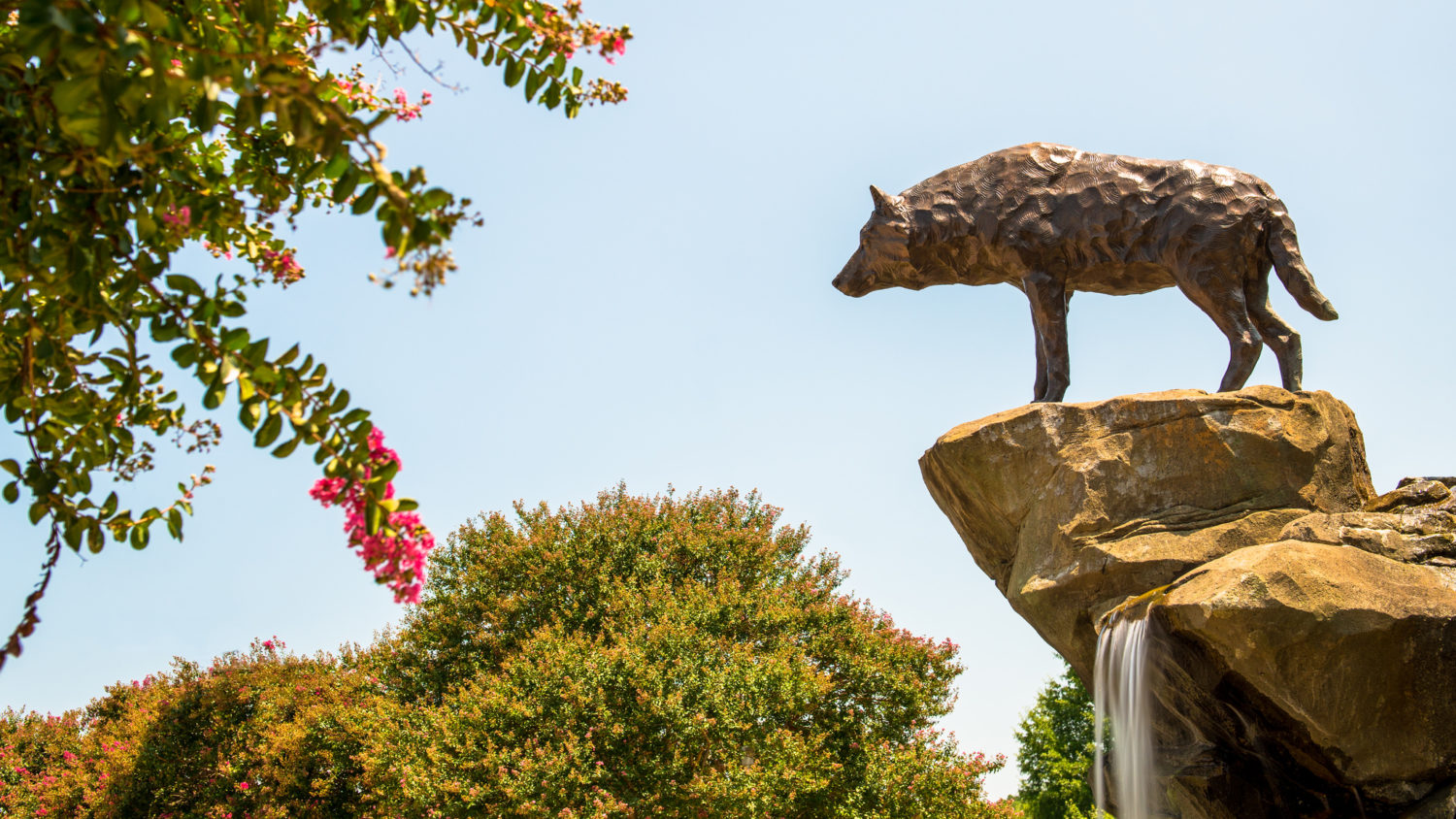 Admission to NC State is highly selective. We received over 31,000 applications by the final application deadline for the 4,775 spaces available in the Fall 2020 freshman class. As a result of the large number of highly qualified applicants and given NC State's commitment to college access and student success, we have chosen to admit a select number of applicants to enroll for the Spring 2021 semester. Due to limited space in the fall class, we are offering spring admission to students who we feel will be impactful contributors to our campus.

I was admitted for the spring semester. What next?
View the New Student Checklist to get an idea of what the transition timeline looks like from the time you confirm your enrollment until you would start classes at NC State in Spring 2021. The checklist also provides resources and transition program opportunities! 
Your first step is to confirm your intent to enroll at NC State on your wolfPAW account by June 1. After confirming your spring enrollment, if you choose to attend another institution for the fall semester before enrolling at NC State, you should notify us of your plans by submitting the form on your wolfPAW account. An official final transcript from the institution would be required by January 4.
If you are admitted for the spring semester, you cannot defer your enrollment to a future semester.
Can I attend a community college or another university for the fall semester?
You may choose to attend a community college or another university for the fall semester before enrolling at NC State in the spring. You should notify us of your plans by July 15 through your wolfPAW account and submit an official final college transcript by January 4. If you plan to take courses in the fall, we encourage you to consider a North Carolina Community College. You should contact the NC State academic department you've been admitted into for advising on course selection prior to registration at another institution. View our transfer course credit database to help plan your schedule.

You are not eligible to enroll as a non-degree seeking student at NC State for the fall semester.
Can I request to enroll for the fall semester?
All applications were reviewed for the fall semester. Due to space availability, we are unable to offer you fall admission at this time. You will be considered if space becomes available in the fall class. You are currently admitted for Spring 2021, if you were to request to be considered for the waitlist for fall that would change the status of your application. Requesting a major change or submitting additional information will not change your decision.
Can I work this fall instead of going to another college?
We do not require that you attend another college this fall. We expect that many students will choose to do internships or work before they attend NC State in the spring. Some students will also choose other personal enrichment opportunities such as traveling or volunteering. You should notify us of your plans by submitting the form on your wolfPAW account.
Can Spring Connect students live on campus?
Spring Connect students are strongly encouraged to apply to live on campus or they will need to submit a live-on appeal request. On-campus assignments will be made based on space availability in late fall. University Housing will provide more information related to on-campus housing in the coming months, including details on applying for housing.
We encourage you to contact University Housing if you have additional questions or need more information.
When do I need to submit my transcripts?
Your official final high school transcript needs to be sent to the Office of Undergraduate Admissions by July 15. If you attend another institution in the fall semester, you will need to submit an official final transcript by January 4.

If I enroll in Spring Connect what can I expect the transition experience to be?
We want to ensure your transition to NC State is as smooth as possible. Learn more about important dates and deadlines, advising and course registration, and optional transition programs offered to Spring Connect students at go.ncsu.edu/springconnect.

If I decline enrollment for the spring semester but would like to attend NC State in the future, what should I do?
We are confident you will have a successful educational future and encourage you to keep us in mind for transfer admission. About 20 percent of NC State graduates each year started their college coursework at another college or university. Learn more about our transfer admission process and what it takes to be a competitive applicant at admissions.ncsu.edu/transfers.
I would like to meet with an admissions counselor.
Our office is currently closed to the public but our staff is available by phone (919-515-2434) or email Monday – Friday, 8 a.m. – 5 p.m. ET. If you are interested in meeting with a member of our staff individually, we have virtual one-on-one appointment sign ups available here.
How can I visit campus?
We understand visiting campus plays an important role in your decision to attend NC State. Due to reduced University operations to minimize the spread of COVID-19, NC State's campus and offices have been closed to the public.
We encourage you to utilize our virtual tour to explore campus. Our virtual tour is designed to offer you the same information provided by our current student ambassadors.